HYBRIDScope
HYBRIDScope is a space, light and sound immersive interactive scopic experience. A viewing interface which designs 'hybrid' relationships between installation users and the abstract/recognizable city fragments of sound and image.

Los Angeles, the Hybrid City, a collection of fragments of multiple faces, cultures and beliefs. The city continuously patches itself back into multiple configurations and feels. While travelling through the city you become part of this patchwork as you move. LAX airport is the window into these fragments, removed from the 'real' urban realm, an opportunity to peer into the real-time moving city and its lights, sounds and speed.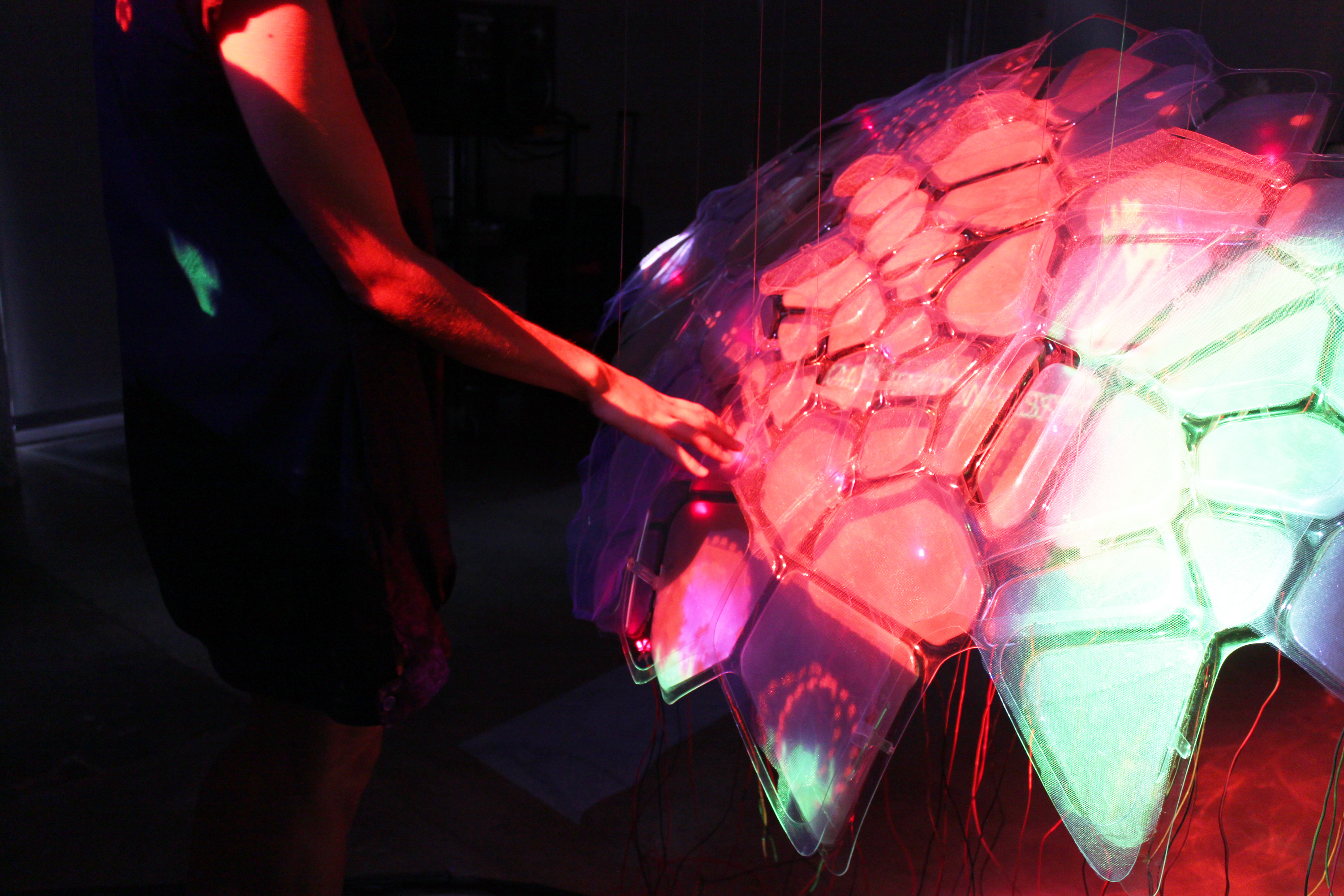 The project gives the users and LAX layover passengers an immersive experience of the real-time moving city outside while simultaneously encouraging them to engage in a game of control of the interface of viewing. Live video streams and sounds from changing locations around Los Angeles are manipulated and mixed by users and affect the configuration of the space and its feel.

Fragmented moments in the city come together and begin to build the space, its silhouettes and noises becoming hybridized into surface, light and sound. The Hybrid City is reconstructed in the airport lounge and gives users a glimpse into intimate individual moments of urban life in LA. User experiences are unique and reflect different approaches and moods and the interface is reconstructed through these relationships creating invisible moving links between the city and the airport's waiting lounges.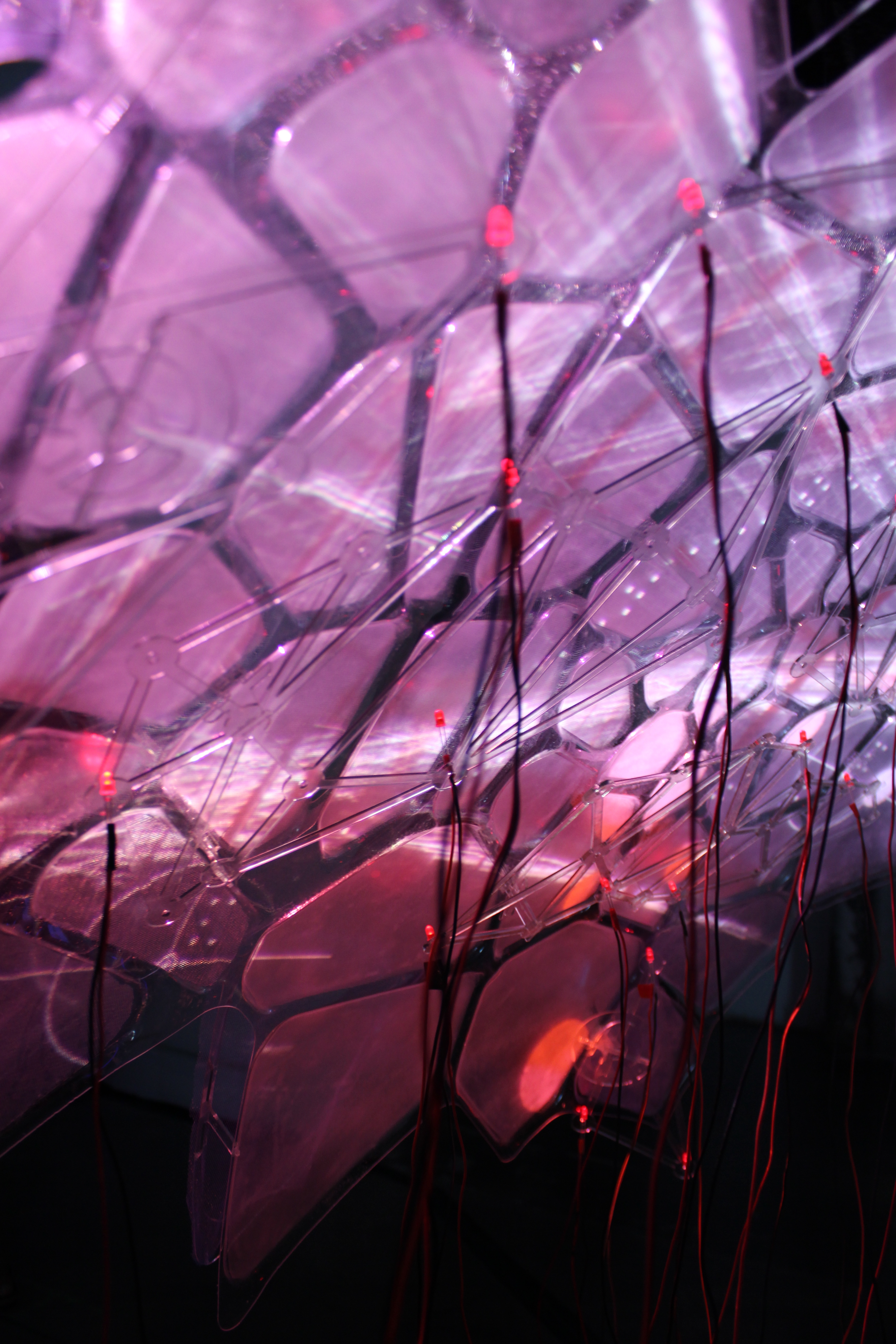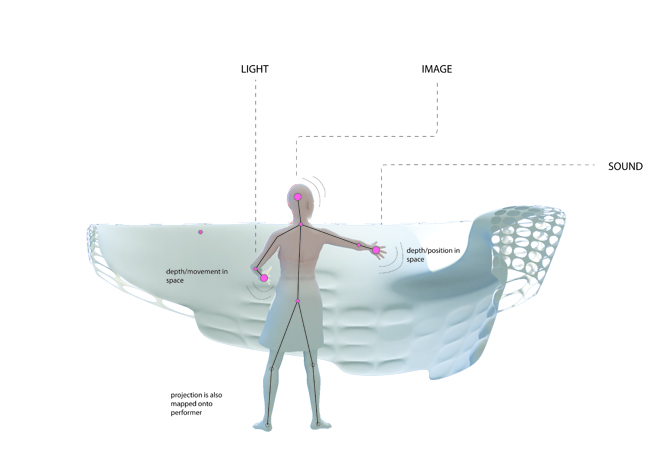 The project uses techniques of projection mapping and visual programming software (max/MSP/Jitter) to adapt to the space and shape of the screen while simultaneously responding to users who enter the space. A kinect camera is used to track user's movement and skeleton points in space.